Welcome to the Joe's Trailer Sales Homepage!
Joe's Trailer Sales, Inc.
24953 Harper
St. Clair Shores, MI 48080
We Provide Trailer Service, Repair and Parts.

Here at Joe's Trailer Sales we maintain a reputation of fast, high-quality and affordable trailer service. We also carry a wide variety of parts to suit your trailer needs and provide us with the ability to do quick, quality work. If you are looking for it, chances are Joe's Trailer is the place to end your search. Our services range from standard hitches and wiring ,to fully servicing the brakes on trailers, and making you a new axle, even custom making a gate for a utility trailer. We provide approved DOT inspections. We would like to provide you with the most accurate information for your specific needs. Be sure to take a look through our website, as it provides many helpful tools to ensure you we will have the correct parts for your trailer. If you have any further questions or inquiries, do not hesitate to call us at (586) 771-9499 or stop in and see us. We would be more than happy to assist you. Also, contact us anytime at theteam@joestrailersales.net

Store Hours
Monday - Friday
9:00a.m. - 5:00p.m.
Saturday
9:00a.m. - 2:00p.m.

---

Best Trailer Parts and Equipment dealer in St. Clair Shores for three years in a row!
Reliable, Dependable and Quick Service.

The team at Joe's Trailer Sales is ready to take on any sort of trailer repair. We have most of the parts in stock, making the job much easier to complete as quickly as possible so we can get your trailer back to you in a timely manner. We work on trailer brakes, such as hydraulic, electric and disc braking systems. We repack bearings to provide for a safer ride and to minimize the occurrence of blown bearings as the trip is being made. We repair lighting issues in both the vehicle and the trailer. We also replace couplers, as this is a vital element to safe towing. We suggest that you do not take any chances when having problems with your coupler. We replace rotted out bunks with newly carpeted wood bunks. We install custom mesh gates for utility trailers. We also do work such as replacing panels or adding diamond plate stone-guard. We have appointments and scheduling available, inform us ahead of time and we will be able to promptly get your work done. Along with providing repair service, we install hitches and wiring on every vehicle that we are able to get the components for. We keep many of the most popular hitches in stock, so we are capable of installing them and getting you tow-ready very quickly. It is best to call two to three days in advance to schedule hitch appointments. We are only capable of doing emergency or same day appointments, as long as the days scheduling allows for us to accommodate to those customers who had existing appointments.

Our Plentiful Selection of parts.

We have thousands of parts within our store-front.
Hitches and Towing Accessories:
Class I Hitches
,
Class II Hitches
,
Class III Hitches
,
Class IV Hitches
,
Front Mounted Receivers
,
Ball Mounts
, Balls, Hitch Pins,
Hitch Locks
,
Pintle Hooks
,
Pintle Combinations
,
Pintle Mounts
,
Lunette Rings
,
Coupler Locks
,
Weight Distribution
,
Weight Distribution parts
,
Sway Control
,
Sway Control Balls
,
Sway Control Mounts
,
Brake Controllers
,
Chains
, Variety of different
Hooks
Electrical:
We carry just about every light possible for us to get in stock;
submersible taillights
,
submersible side markers
,
submersible light bars
,
LED taillights
,
LED side markers
,
non-submersible taillights
,
non-submersible side markers
,
license plate lights and holders
,
non-submersible light bars
,
interior lights
for enclosed trailers. We also carry
replacement
bulbs
and
replacement
lenses
for most of our lights. We have quite a few lighting kits that can be used when rewiring an entire trailer. They come with the wire harness, taillights, connectors, a license plate bracket and (depending on the kit) two amber side markers. Along with the lighting, we carry many of the components needed for wiring on both the car end and the trailer end of the electrical. In our electrical inventory we stock;
7 way blade style plugs
(both metal and plastic),
7 way round pin style plugs
(both metal and plastic),
7 way wiring by the foot
, variety of lengths of
4 way wishbone trailer harnesses
,
5 way wishbone trailer harness
for trailers with hydraulic brakes, pinned
electrical boxes
to run the wires neatly, different types of wire connectors, many choices of
clips
to hide the wires efficiently,
fuse holders
,
replacement ends for trailer repair
,
T-one Harnesses
for some specific vehicles, 7 way blade style plug for factory prepped vehicles such as the GM twist in plug and the standard push in plug. We also carry 4 way wire, which is sold by the foot, 2 way wire, which can be purchased by the foot. Also, there are many different types of
mounting brackets
for each of these plugs of which we try to keep a wide variety in stock. Additionally we have
three-way plugs
and
two-way plugs
in stock, for the plugs in trailer lighting. Also, on the electrical side we carry or can make almost any
converter
needed for standard trailers. We carry the
break-away kits with chargers
,
break-away switch
and
battery
included.
Wheels, Tires, and Hub Assemblies:
We have standard
2,000lb hubs
and
3,500lb hubs
in stock at all times. We carry standard hub drums at all times;
5 lug hub drums
,
6 lug hub drums
and
8 lug hub drums
. We also carry as many of the obscure or less common hub drums in stock to accommodate for those times when you need the peculiar parts. We carry the
bearings
and
seals
for these hubs as well. You can purchase the hubs as an assembly or by themselves. You will want to bring in your old hub so that we can match your hub and its parts to those that we have in stock to ensure that you are purchasing the correct parts for your particular trailer. Also, the bearings,
seals
,
caps
,
nuts
,
washers
and
cotter pins
are sold separately from the hubs. When purchasing these parts, you will also want to have a sample of all the parts you are looking to replace. This is so we can match them up and ensure you are getting the correct parts. We carry four different kinds of grease, you can decide which one is going to work best for your needs. We have grease guns and bearing packers for your convenience. You may also want to look into a customer favorite, the
Bearing Buddy
, this is a cap which allows grease to be added on long trips or between repacking of the bearings. Be aware that this does not replace the need of repacking the bearings, nor does it get rid of the old, possibly tainted grease inside the hub. The tires we carry in stock are assemblies with rim included. We carry the standard 5 on 4 1/2" trailer bolt pattern for all of our 5 lug trailer tires. We carry
lug bolts (studs)
and
lug nuts
for most hubs, once again you will have to bring in a sample of the stud you are looking for to be able to find an accurate match.
Brake Parts:
We carry parts for disc, electric and hydraulic brakes. We carry both
10" electric brake shoes
and
12" electric brake shoes
along with
10" free-backing hydraulic brake shoes
,
10" hydraulic brake shoes
,
12" free-backing hydraulic brake shoes
and
12" hydraulic brake shoes
. We also carry
10" electric backing plates
,
12" electric backing plates
and
12" HD electric backing plates
. For electric backing plates, we carry the assortment of
springs
by themselves along with
adjusters
and
magnets
, depending on how you want to go about repairing your brakes. We have parts for
7" brakes
, however you will want to bring in your current parts to match them up with what we have available. We carry
10" hydraulic backing plates
,
12" hydraulic backing plates
,
10" hydraulic free-backing plates
and
12" hydraulic free-backing plates
. Also, we have the
wheel cylinders
if that is what is in need of replacement. We have them in both aluminum and regular steel, they are sold in packages with Left and Right, as it is probable that if one wheel cylinder has gone bad, the other needs to be replaced as well. We carry different lengths of
hydraulic brake line
to accommodate for different lengths of damage to the line. We carry kits to redo the lines for hydraulic brakes,
standard single axle hydraulic brake system kits
and
tandem axle brake system kits
. For hydraulic braking systems, not only do the lines and the backing plates need to be in working order, the coupler that sends the fluid back to the system needs to be in proper working order. We have, in stock, the common
master cylinders
, yet if the coupler seems too bad to be repaired or cleaned we sell new hydraulic couplers for quick and simple replacement. In our disc brake section we have rotors, mounting brackets, brake pads, replacement calipers, as well as the option to replace your disc brake coupler as well.
Suspension:
We carry every
trailer spring
we are capable of stocking. This includes
double-eye springs
and some
slipper springs
. We have parts for almost all standard suspension systems;
spring bolts
,
spring bolts with zinc fittings
,
locking nuts for standard spring bolts
, many different sizes and styles of
spring bushings
,
short links
,
medium links
,
long links
, eight different
equalizers
for tandem axle suspension systems,
front and rear spring hangers
of different lengths,
spring seats
, and
U-bolts
for reattaching spring and axle assemblies.
Jacks:
A-Frame
,
Bolt on
,
Weld on swivel
,
Weld on straight tube
,
Weld on ring for swivel with plate
,
electric jacks
,
caster wheels
,
footplate
,
removable footplate
,
Jack Handles
,
Jack Replacement wheel
Trailer Accessories:
Single Axle Fenders
,
Tandem Axle Fenders
,
D-Rings
,
E-Track
and
E-Track accessories
,
Tie-downs
,
Stake Pocket brackets
,
DOT approved reflective tape
,
Reflectors
,
DOT approved Triangles
,
Chrome Wheel Chocks
,
Black Wheel Chocks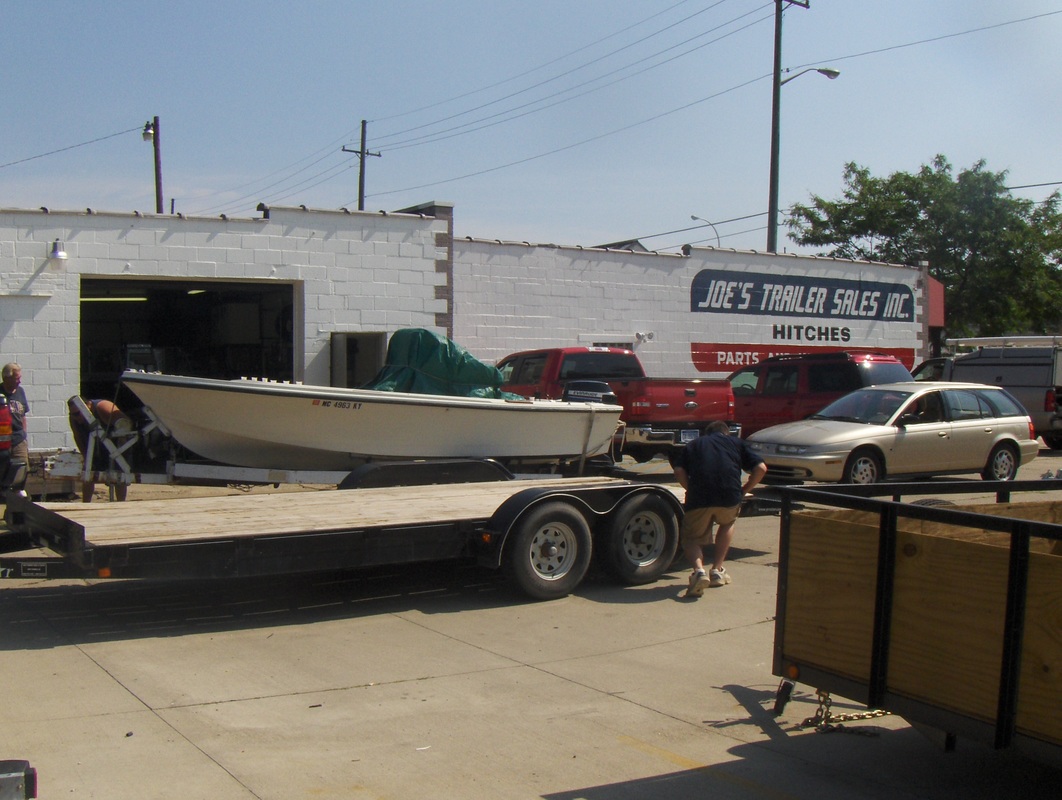 All Underlined Words can be found with pictures in the Glossary.